| | | |
| --- | --- | --- |
| | Tessa's Place | |

2008 Photo Highlights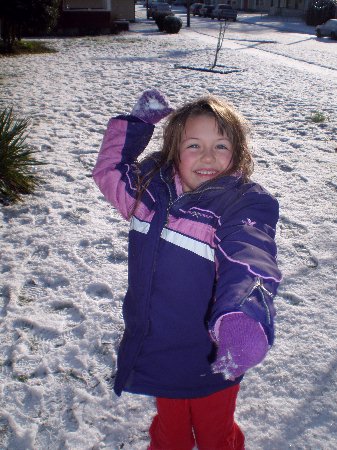 January 28th
Snowball fight!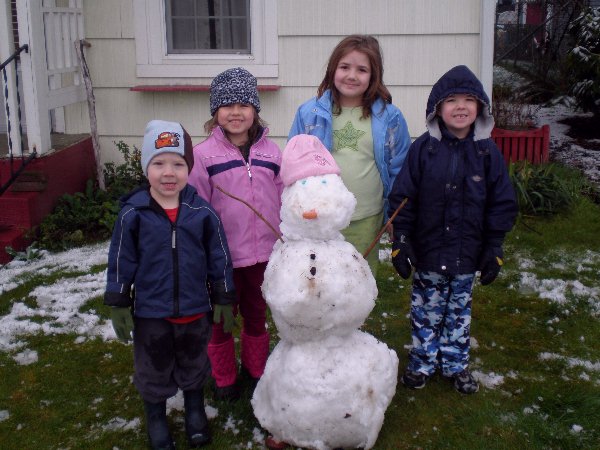 April 19th
Tessa and the neighbors across the street made a snowman out of the mid April snow.
It took them almost all of the snow in the yard to do it but he sure turned out cute!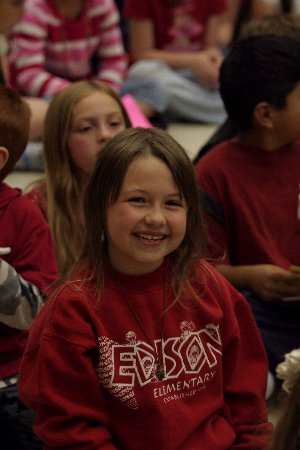 June 13th
Tessa at the assembly on the last day of 1st grade!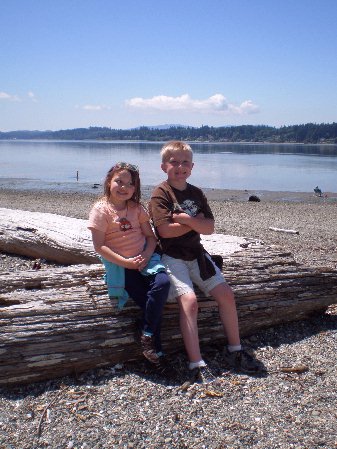 June 16th
Our first summer outing was up to Olympia to play at the park and walk on
the beach at Burfoot Park with Carol and Duncan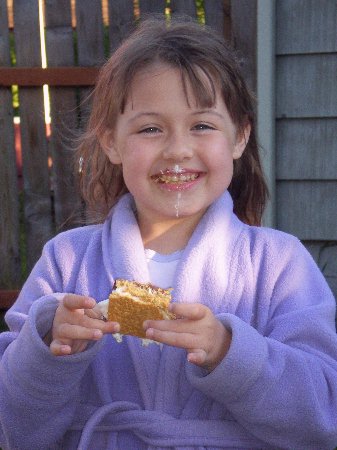 June 21st
Grandma and Poppa were in town for the night and we got out the fire pit to make smores.
We should have done these before bath time!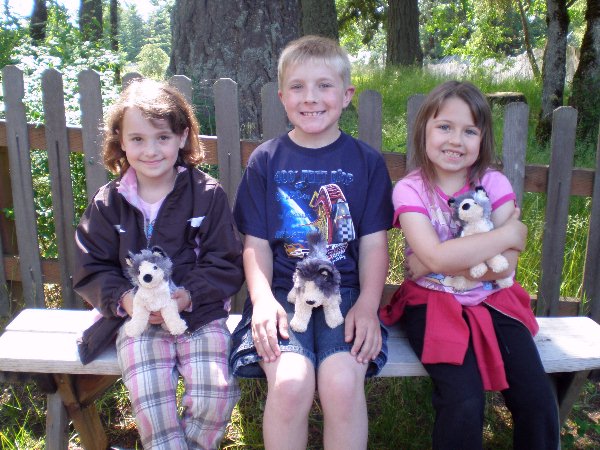 June 23rd
Ashley, Duncan and Tessa with their new wolf pups at Wolfhaven in Tenino, WA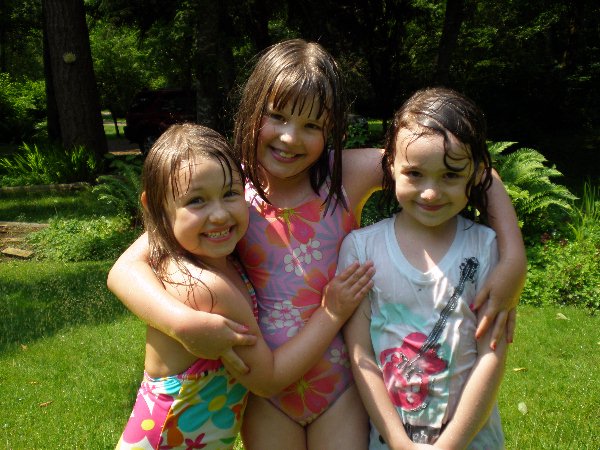 July 1st
The weather was nice so we met out at Mia's house for the day. The girls had a blast on the slip-n-slide!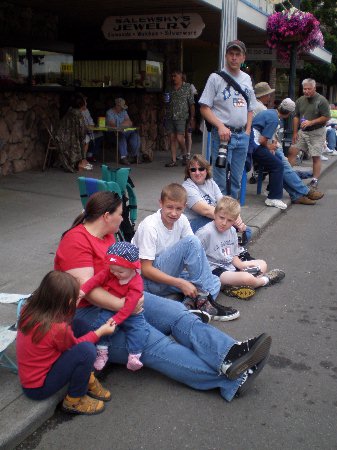 Fourth of July 2008
Waiting for the parade to start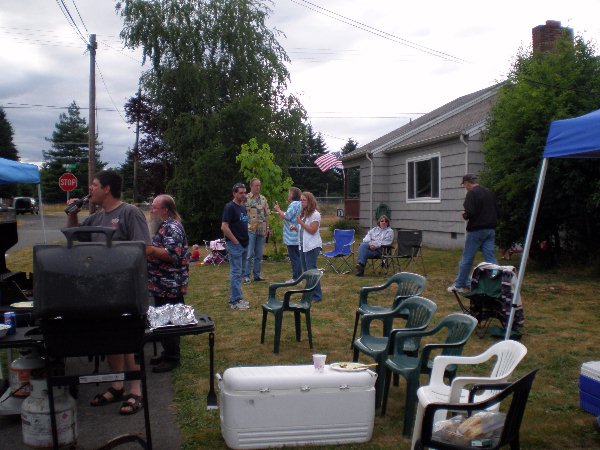 We had a total of 32 people in attendance for the neighborhood BBQ on our front lawn before the fireworks.
It took three BBQs and lots of meat (steak, hot dogs, brats, ribs, chicken, halibut...) but everyone had a good time and went home full.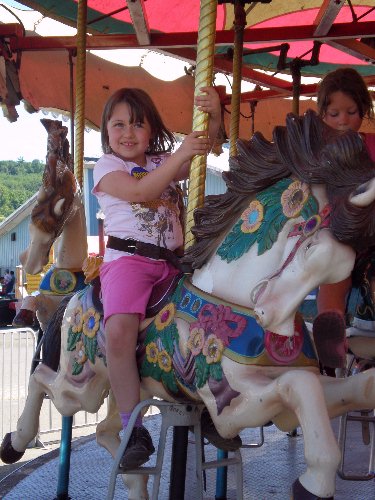 August 13th
Fun in the sun at the Southwest Washington Fair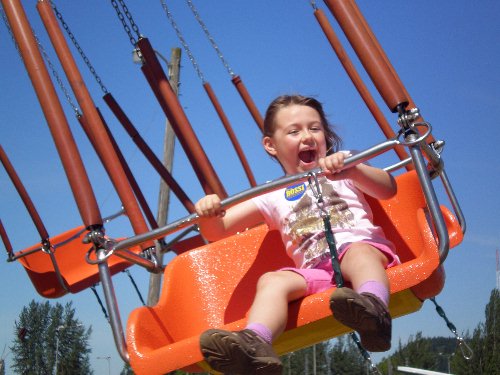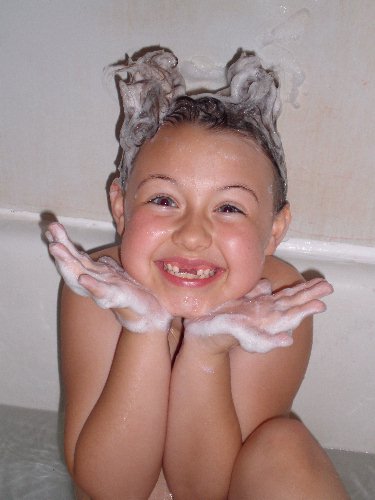 September 30th
Tessa lost her two top teeth in the space of 3 days. Grandma took this
picture. I was in bed recovering from gallbladder surgery. :(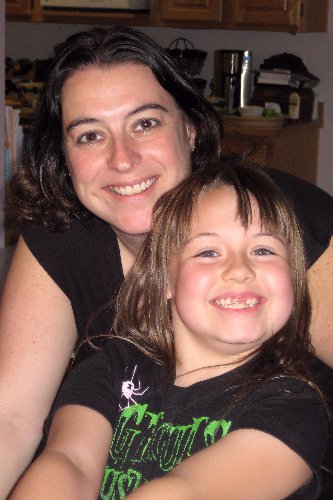 October 25th
Tessa and Val at the pumpkin carving party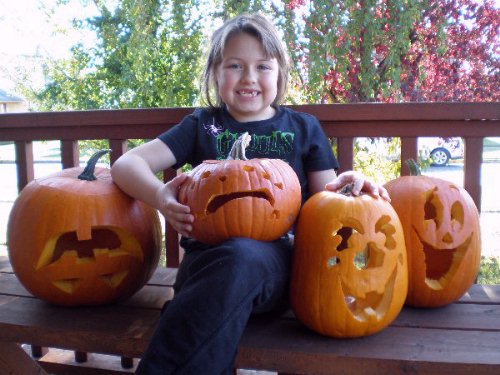 We carved 4 pumpkins this year because Tessa insisted the cats have one too.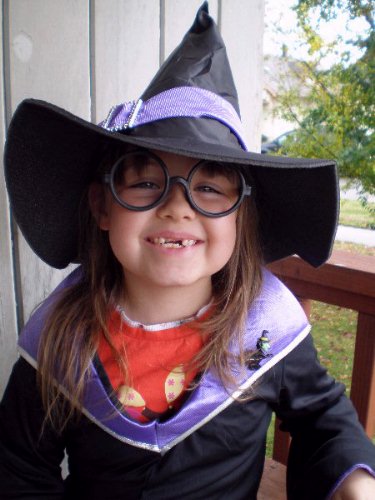 October 30th
Tessa was a wizard this year for Halloween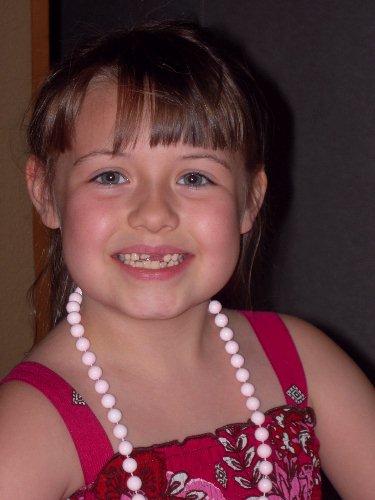 November 8th (Party day)
Tessa turns 8 years old on November 11th!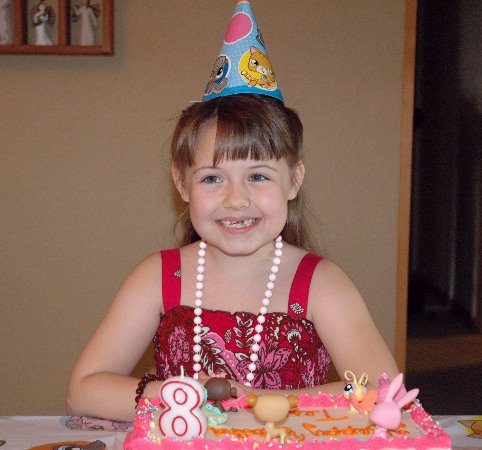 Don't miss these pictures!
Climbing Beacon Rock
http://www.thoughtdairy.com/valerie/beaconrock.html
Ape Caves at Mount St. Helens
http://www.thoughtdairy.com/valerie/apecaves.html
Morton Loggers Jubilee Lawnmower Races
Yep! That's me out there!
http://www.thoughtdairy.com/valerie/jubilee2008.html

These Pages Dedicated in Loving Memory of
Tessa's Great Grandfather

Raymond R. Robinson
May 23, 1923 - February 15, 2001

We will miss you Grandpa. I promise I'll
tell Tessa all about you.

See Tessa's visits with Santa over the years...

Back to Valerie's Home Page

This page last updated Monday, November 10, 2008