Climbing Beacon Rock
Columbia River Gorge, Washington State Side
April 1st, 2008
As part of our training for the Mount St Helens climb (which didn't happen this year- see
my Ape Caves page for more information) we thought we should give our new hiking boots
and CamelBak backpacks a field test. I'm happy to say that I'm thrilled with both purchases.
Anyway, It was a beautiful morning as the Eastman family and I headed south to Beacon Rock...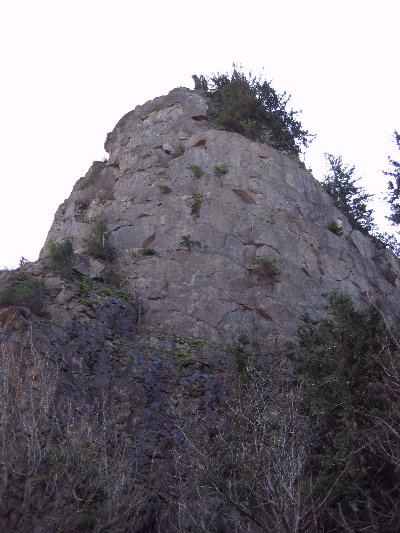 Here's Beacon Rock from the parking lot on the north east side.
It's hard to tell but it towered over us. Perspective will be better from the top...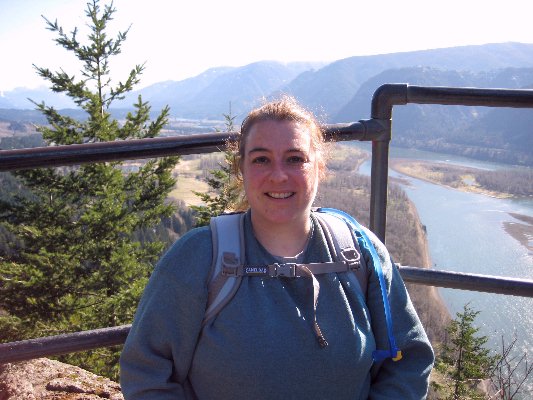 Hooray! Wasn't that fast? Here I am at the top of Beacon Rock.
I didn't take very many pictures on the way up.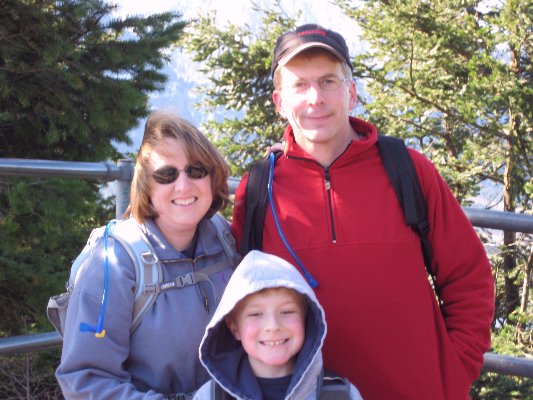 Here are Carol, Geoff and Duncan. My wonderful friends who let me tag along on their adventures.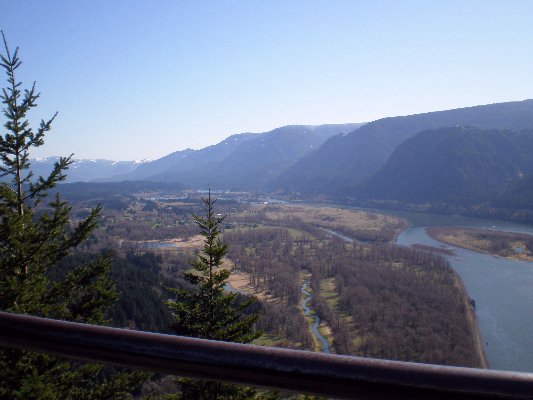 Here is the view looking east. The hills to the right are in Oregon and the river below is the Columbia.
You can kind of make out the Bonneville Dam across the river kind of in the middle of the picture.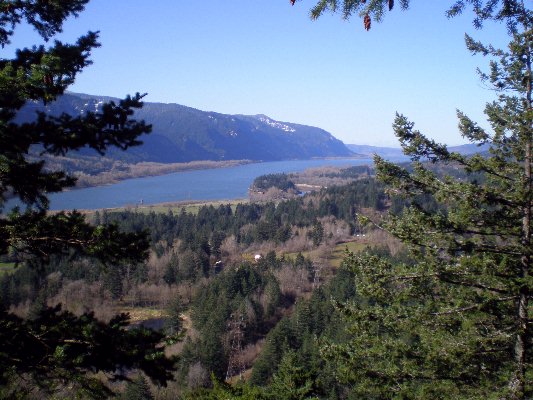 Here's the view looking to the west.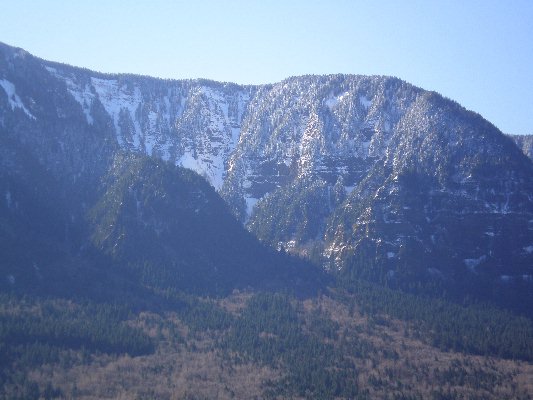 There was still quite a bit of snow on the hills directly across the river.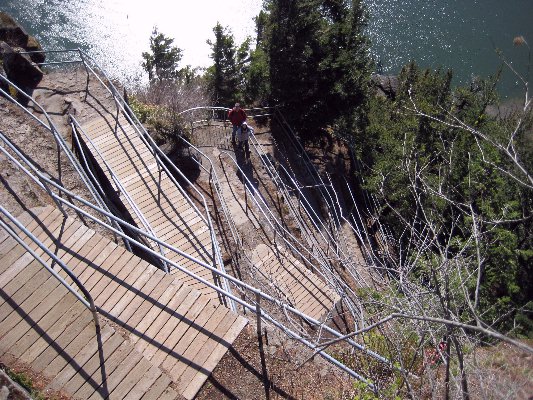 Geoff and Duncan headed back down the trail leaving us girls in the dust.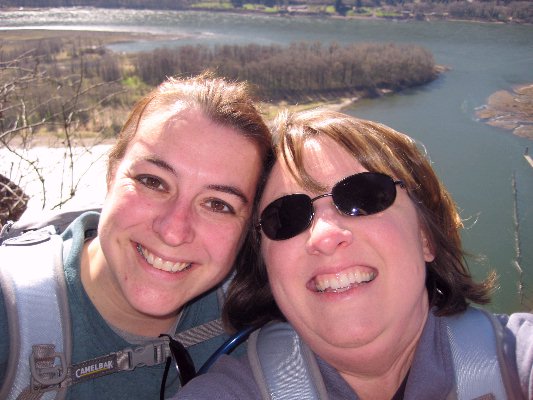 We stopped to take a picture of ourselves. Say cheese! That's me on the left.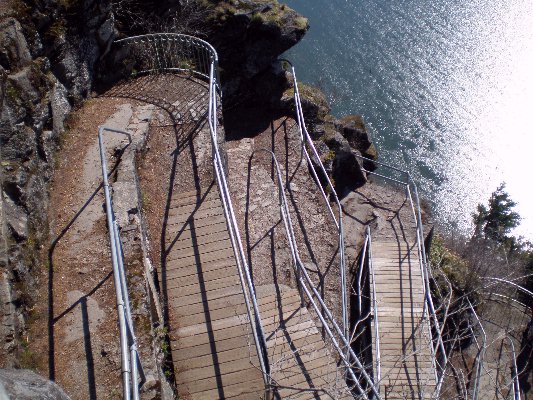 We'll make it back to the bottom eventually.
We had a lot of fun that day. Wish the hike had been longer but it was a nice warm-up for things to come.
I think the summer is going to run out before we get to even a few of the places I'd like to go and hike.
Back to Valerie's Home Page