November 7th, 2006
The west side of downtown Centralia was a soggy mess today as China Creek overflowed its banks and flooded several streets.
Luckily our house is even farther west and didn't have any problems today. Yesterday my neighbor Pam and I were
out pulling leaves off the storm drain to keep the water from coming up onto the parking strip but today we didn't even have a decent puddle on the street.
I headed out in the rain at around 11:00 am this morning and took these pictures. In many places the water had already started going down.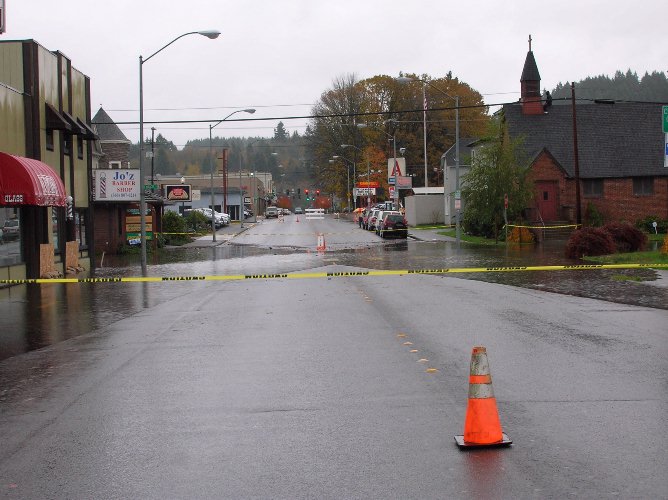 Main street was closed from Washington to Iron so I could stand in the middle of the road to take this photo.
China Creek cuts diagonally under the street about where I'm standing.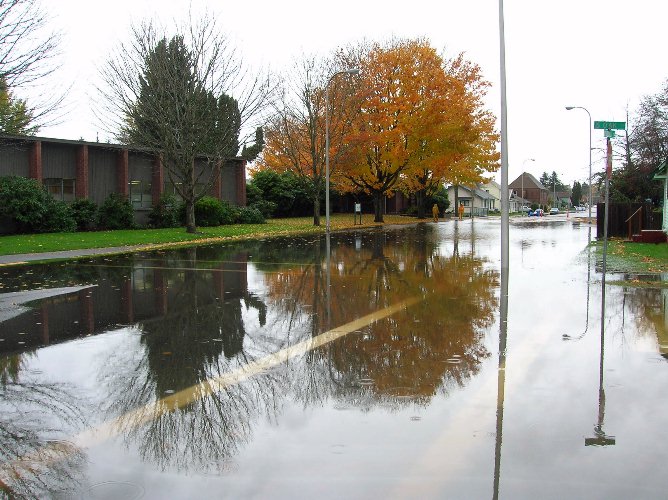 I took this from the corner of Locust and S. Oak. Kemp Hall is on the left with the Ehret science building farther down on the corner.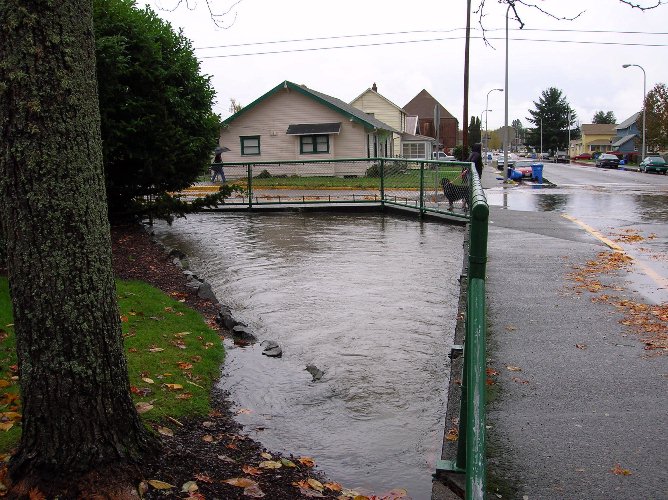 Here's China Creek at the corner of Locust and Washington. Ehret science building is just to my left.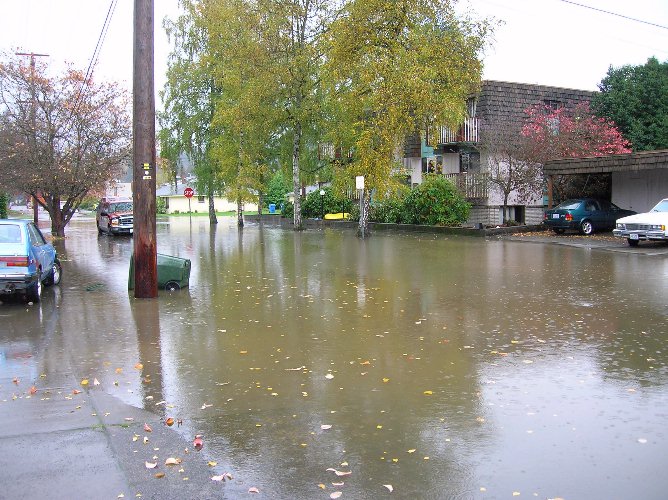 This is Magnolia St looking towards N Iron St. This is usually part of my daily walking route but today I forgot my waders.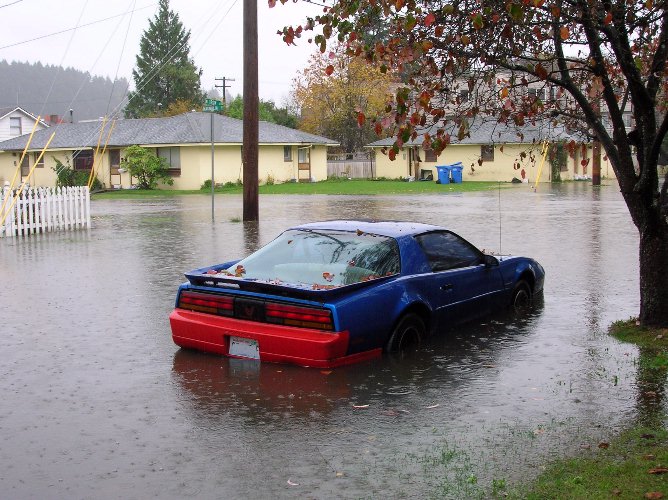 This is at Magnolia and N Iron, just around the corner from the previous photo. I had to go up the alley and around the block to get here.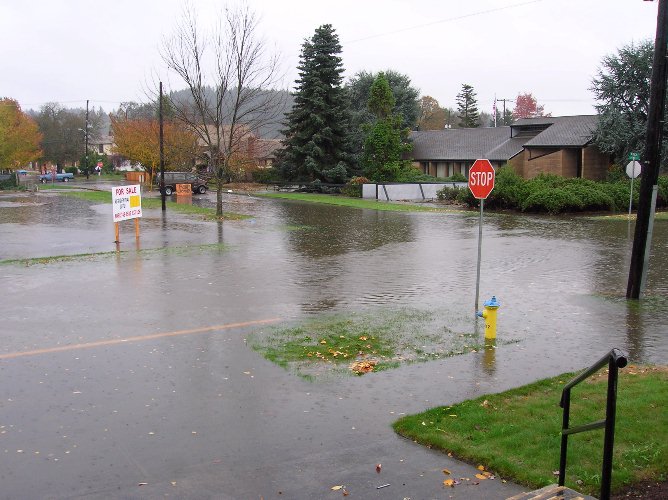 Here's the corner of Pine St and N Rock. I took this from the steps of the old 1st Presbyterian church.
The sign leaning against the van says "Road Closed". Ya think?
___________________________________________
And here's a blast from the past...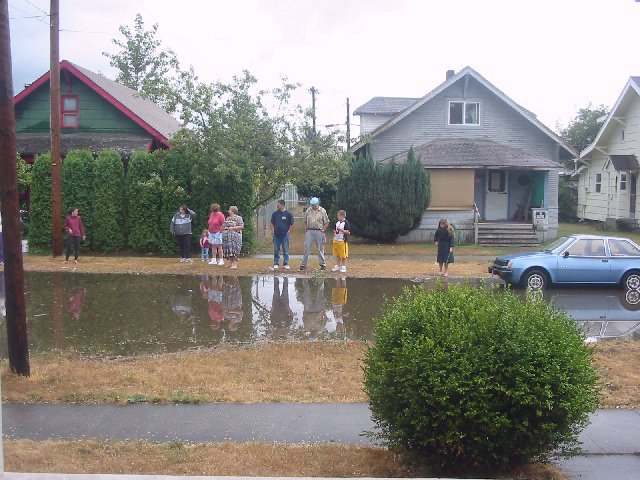 September 7th, 2003
We had a huge rain storm that morning, flooding the street. We are easily entertained. :) Here's the whole block standing out on the side of the street watching the water drain. Casey took this picture from his front porch. He was the only smart one who stayed in the house.
______________________________________________________
February 1996 Flooding on Pine Street
Martha had 5 pictures from the 1996 floods that we scanned in.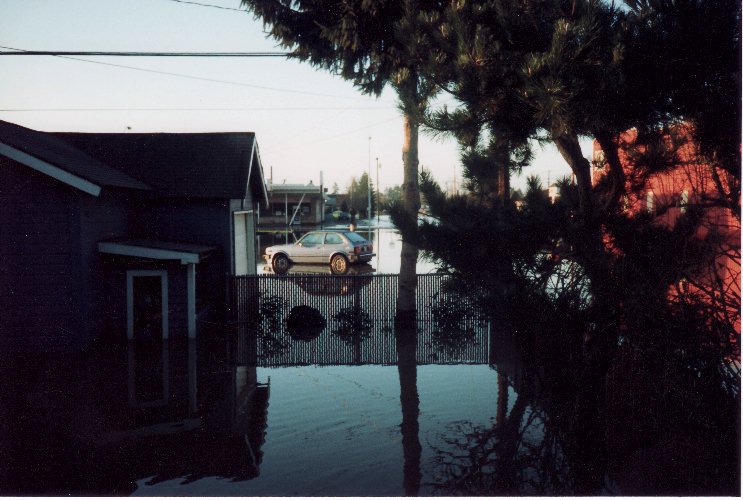 Taken from Martha's back porch looking towards Main St.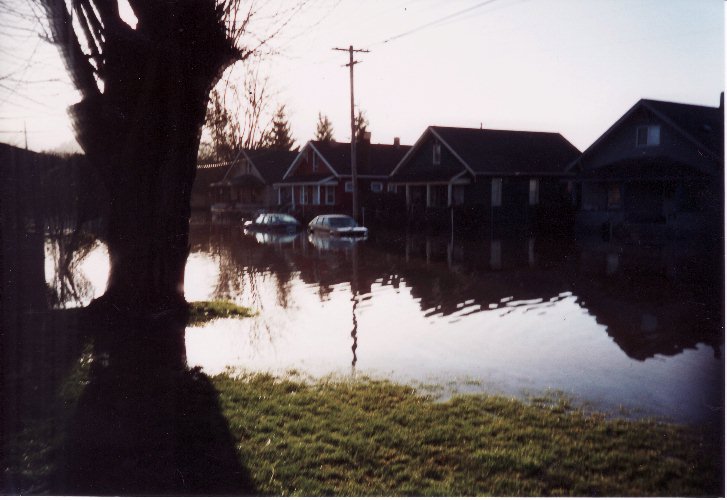 Taken from our front yard (when it was still Ruby's yard of course) looking down Pine St. There's the old locust tree. :(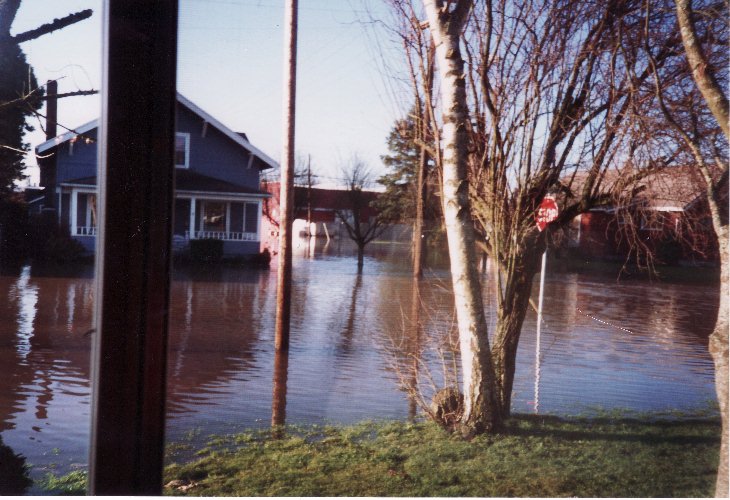 Taken from Ruby's living room window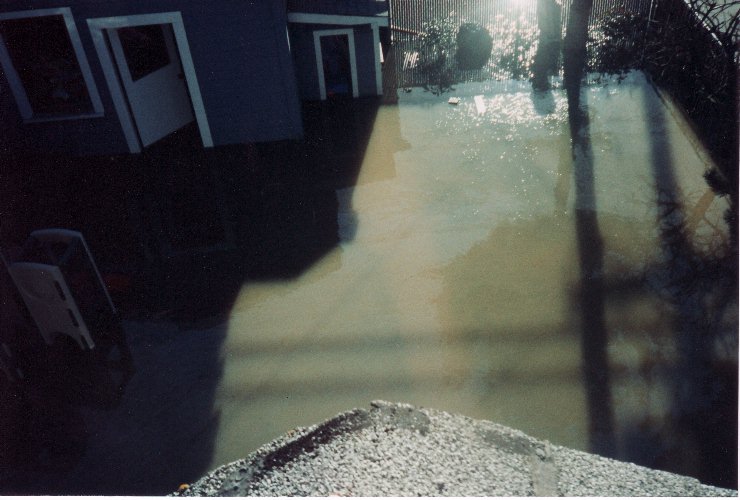 David took this from the roof of Martha's house looking down into the backyard.

Another one taken from the roof looking out onto Ash St towards Centralia Supply.
Back to Valerie's Home Page