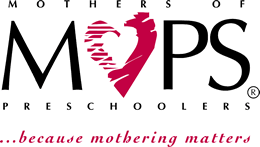 Mothers Of Preschoolers International Convention
September 23rd, 24th and 25th
Nashville, TN
At the end of September I left Tessa with my parents and Brian home alone and headed off to Nashville for the 2004 MOPS International Convention. I'm not a big fan of airplanes and I've never been that far from home before, but I had a blast! Here are some photos from our adventure.

This year the convention was held at the Gaylord Opryland Hotel and Convention Center. It was an amazing place! Kind of like Disneyland without the rides.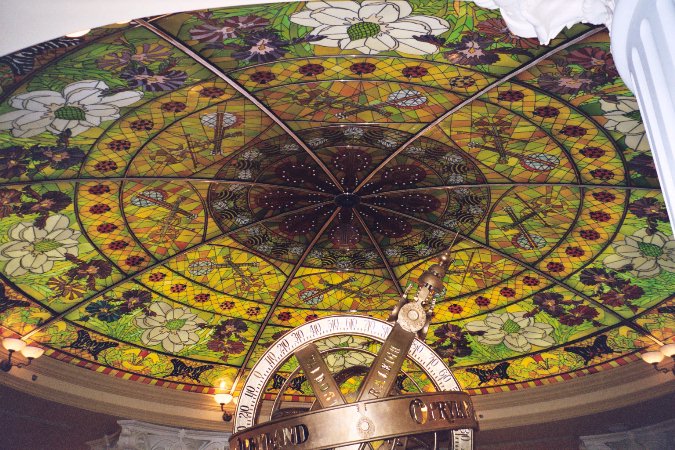 A huge, beautiful stained glass piece in the ceiling of one of the lobbies of the hotel.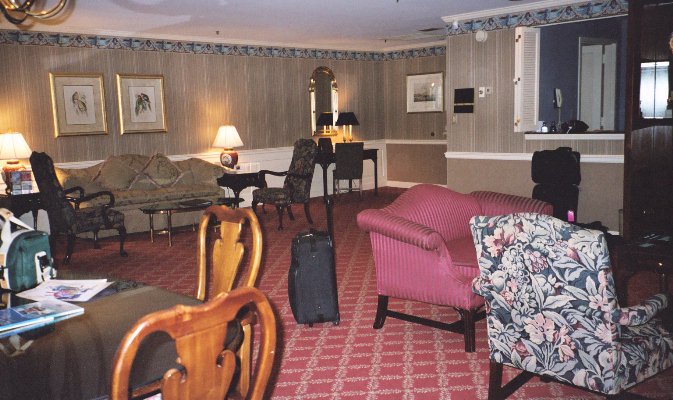 They had run out of regular rooms with 2 double beds so they upgraded us to a suite! This room was huge!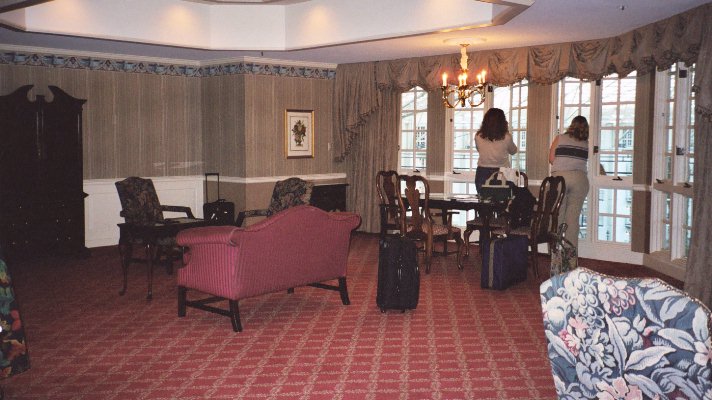 Janice and Sarah looking out the windows at our view.

I took this picture out our window.
Would you believe that all of that is inside?
The entire hotel is under a giant glass roof.


That's our room up there on the top floor with the big
bay window. Janice and Shirley are in the foreground
with their backs to the camera.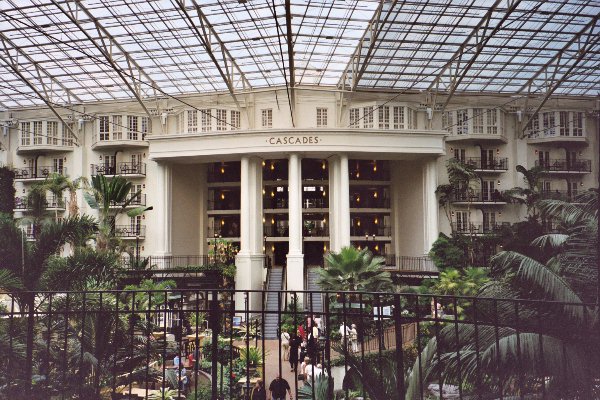 Our room was in the Cascade section.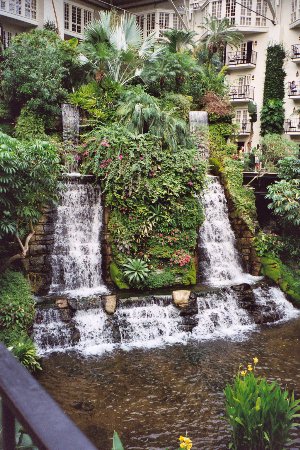 The huge double waterfall that gives the Cascades section its name.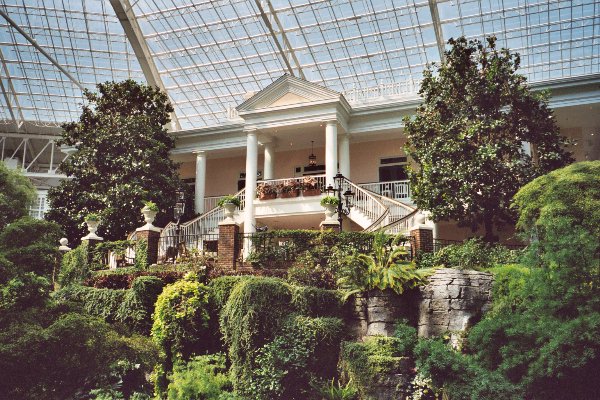 The largest area of the hotel was the Delta section. There was a whole town under the glass roof!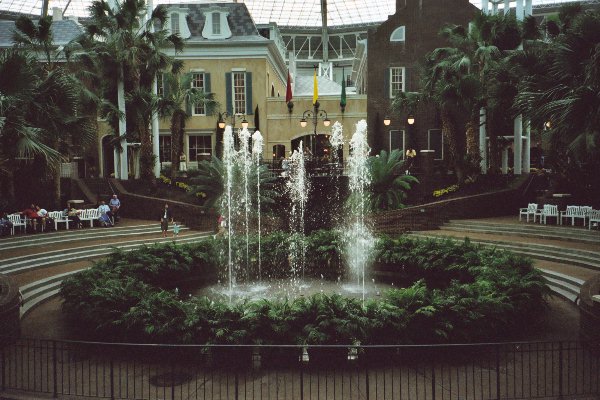 The fountain behind the food court in the Delta section.
Two of the waterfalls in the Garden Conservatory. The one on the left had huge koi in the pond
and the one on the right you could walk along the path behind the waterfall.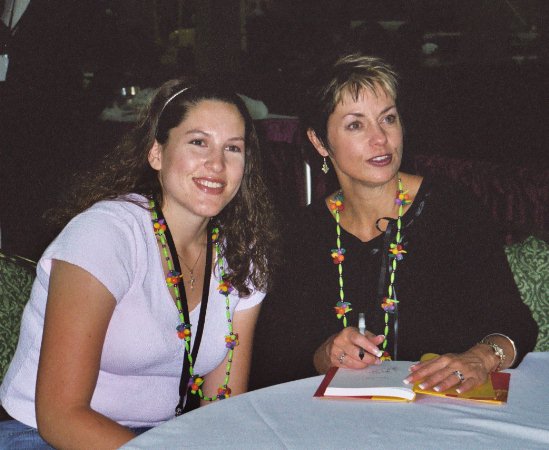 Here's Janice with Elisa Morgan- the President of MOPS International

Me with Dave Lemieux. Dave is the Worship Coordinator for MOPS and a long lost friend of mine.
The last time I saw him was 15 years ago at our high school graduation. :)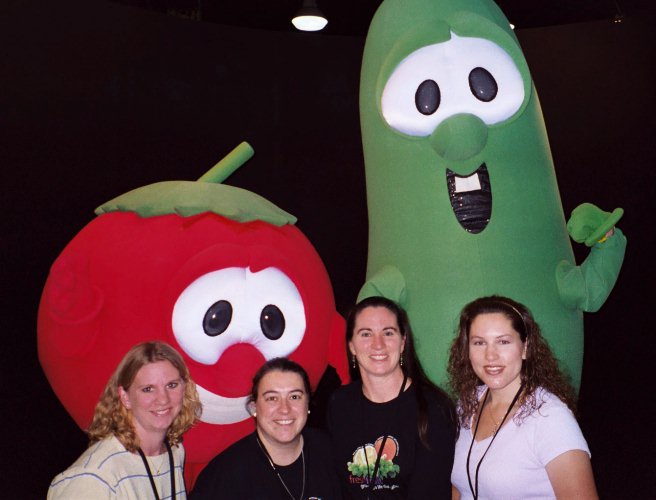 Here we are! Sarah, me, Shirley and Janice.
And our Council Coordinator and good friend, Mauri, is Bob the Tomato!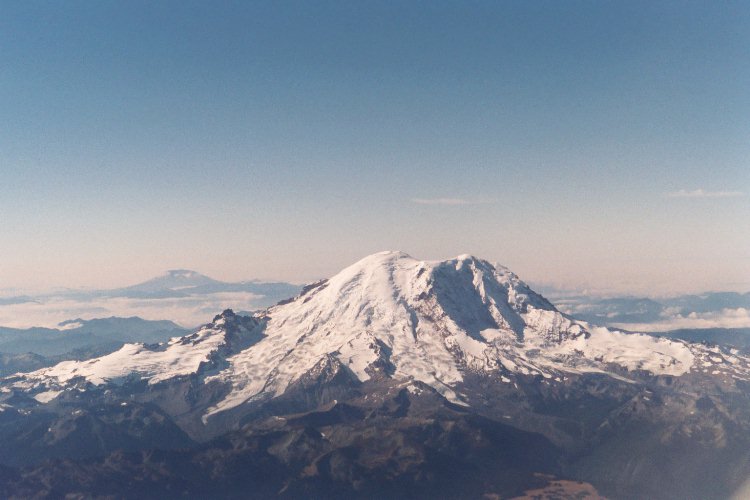 Flying back into Sea-Tac I was sitting on the left hand side of the plane and got some great shots out the window. I hadn't watched the news in days and didn't know when I took this that Mt St Helens had started rumbling back to life. This is Mount Rainier with Mount St Helens in the background on the left.
Back to Valerie's Page